Ojai Lavender Soap
Bar Soap - Cold Processed
Ojai Lavender Soap
Bar Soap - Cold Processed
About this product
A REAL - 100% PURE CASTILE SOAP
Buena Vista Lavender has a unique lavender scent and is more softer than other lavenders.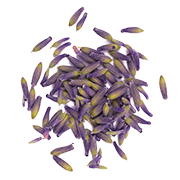 Lavender Flower 
Lavandula officinalis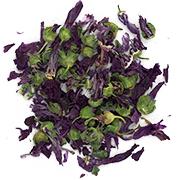 Mallow Flower 
Malva sylvestris
Our Buena Vista Lavender essential oil comes from Ojai, California.
Lavender has been known to treat a number of conditions including; depression, acne, muscular aches, hypertension, head aches, and stress related conditions. Lavender was used by the Romans as early as BC for bathing and healing.
Olive oil has a long stable history and is recognized as a humectant. A humectant is a substance helps to retain and attract moisture.
100% Castile soap has the ability to help attract and maintain moisture so our skin does not dry out. Castile soap is most beneficial for sensitive and dry skin.