About this product
Buena Vista Lavender has a unique lavender scent. It's a light floral yet softer lavender.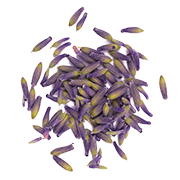 Lavender Flower 
Lavandula officinalis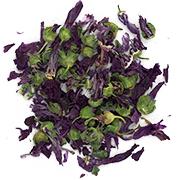 Mallow Flower 
Malva sylvestris
Our wonderful locally sourced Buena Vista Lavender comes from Ojai, California.
Lavender has been known to treat a number of conditions including; depression, acne, muscular aches, hypertension, head aches, and stress related conditions. Lavender was used by the Romans as early as BC for bathing and healing.
Olive oil has a long stable history and is recognized as a humectant. A humectant is a substance helps to retain and attract moisture.
100% Castile soap has the ability to help attract and maintain moisture so our skin does not dry out. Castile soap is most beneficial for sensitive and dry skin.
Ingredients: Distilled Water, Saponified Olive Oil, Wild Crafted Lavender, Wild Mallow Flower